Ecotourism Plays a Protective Role in Endangered Places
The world's biodiversity hot spots are often, unsurprisingly, birding meccas. After all, birders are keenly interested in seeing novel species, and biodiverse places by definition are home to unique plants and animals.
What may be less obvious is how important ecotourism is to preserving 'biodiversity hot spots', a term coined by ecologist Norman Meyers more than 30 years ago. He defined it in an article for the journal Nature: "Hotspots: Earth's Biologically Richest and Most Endangered Terrestrial Ecoregions."
Biodiversity Hotspots
An area must be both irreplaceable and under threat to be listed among the 36 biodiversity hot spots identified by Conservation International, a global non-profit whose mission it is to help preserve them. More precisely, a biodiversity hot spot must have more than 1,500 endemic plant species, making it unique, and its territory must be degraded to 30 percent or less of its original range, making it endangered.
So while Yellowstone National Park is ecologically irreplaceable, home to 300 bird species and majestic herds of bison, elk, and pronghorn and the wolves, bears, and cougars that hunt them, it is not endangered. Under federal protection since 1872, Yellowstone "is one of the largest nearly intact temperate-zone ecosystems on Earth," according to the National Park Service. (Just two spots remain on our spring Yellowstone tours, on the June 1-8 departure.)
By contrast, the Madrean Sky Islands we visit on our three Monsoon Madness tours in August fit the biodiversity hot spot definition perfectly. We have chances to see many range-restricted species on these tours, including Mexican Chickadee, Elegant Trogon, Montezuma Quail, and Whiskered Screech Owl, among many others. They occupy the Sky Islands' varied habitats: from desert floor to scrubland, oak and, finally, in the highest elevations, Douglas Fir and Apache Pine. As marvelous as they are today, the Madrean Pine-Oak forests now cover just 14 percent of what they once did, whittled away by development and agriculture. Though marvels remain, much was lost. Great flocks of Thick-billed Parrot were once common in the southwestern US, but were hunted to extirpation in 1938, when the last individual was spotted in lonely flight over the Chiricahua Mountains. It is now endangered in its remaining redoubts in northern Mexico.
Biodiversity Hotspots: Brazil
The Pantanal region of Brazil, which we visit twice this year, is sandwiched between two biodiversity hot spots: the vast tropical savannas of the Cerrado and the dwindling Atlantic Forests. Both support apex predators like Harpy Eagle, Giant Otter and Jaguar, which require huge territories in the treetops, rivers and countryside, respectively. But both the Cerrado and Atlantic Forests are threatened by agricultural and urban development, fragmenting their territories and making them vulnerable to hunting and reprisals by ranchers.
Biodiversity Hotspots: Africa
Eight biodiversity hot spots are found in Africa, including the Cape Floristic Region in South Africa we visit Sept. 28 – Oct. 12, our tour timed for one of the most jaw-dropping wildflower explosions anywhere in the world. More than 9,000 plant species call this small piece of real estate home, 69 percent of them endemics. The birds that co-evolved with this plant community are equally stunning, like the Cape Sugarbird and Protea Canary.
We also visit three of the thirteen African countries – Uganda, Tanzania and Kenya – that are part of a large but not-contiguous Eastern Afromontane biodiversity hotspot. The opportunity to trek in the Bwindi Impenetrable Forest to see endangered populations of Mountain Gorilla and Chimpanzee is one of the highlights of our Uganda tours, along with opportunities to see the iconic African Shoebill, whose prehistoric visage, 5-foot-tall frame and machine-gun bill-clattering greeting make them both unmistakable and unforgettable. This hotspot is incredibly important because its lush forests play an important role in providing fresh water to eastern Africa. But it is also a very poor region, which puts the trees at threat for commercial logging and for use as firewood.
Why is Biodiversity So Important?
Biodiversity brings richness to our lives (and our life lists) of course, but it is also economically important well beyond the sales of binoculars, spotting scopes and hiking poles. Healthy environments deliver what scientists call 'ecosystem services', and they do it far more cheaply and elegantly than the man-made alternatives. Thriving populations of birds, bees and bats pollinate crops; mangrove swamps and coral reefs offer flood protection and, along with swamps, bogs and fens, water purification services, to name just a few examples.
Complex Ecosystems Depend on Apex Predators
It can be difficult to explain to a farmer whose cattle is being picked off by big cats that shooting them can lead to bigger problems, but an ecosystem that loses its apex predators gets out of whack very quickly. Unchecked by hunters, herbivore populations soon swell, with the potential to encroach on croplands. Meanwhile, scavenger species like vultures, Wild Dog and hyenas, which rely on the scraps from hunters, are also threatened with population crash. Likewise in the Patanal, healthy Jaguar populations keep crop-menacing peccaries in check. So when farmers bait these hooved "skunk pigs" with poison, they may inadvertently kill off allies in their fight when jaguars and other cats like ocelot and puma feed on the poison-tainted carcasses.
Payments for Peacekeeping
One of the ways that governments and non-profits try to preserve biodiversity hot spots is to pay farmers when they lose crops or livestock to wild animals. Likewise, ecotourism has a vital role to play. When money flows into communities, we hold up our end of the ecotourism bargain, showing locals that natural resources will be worth more to them alive and thriving than they will hunted for meat or the pet trade, or in the case of forests, cut down for fuel or to make way for farming.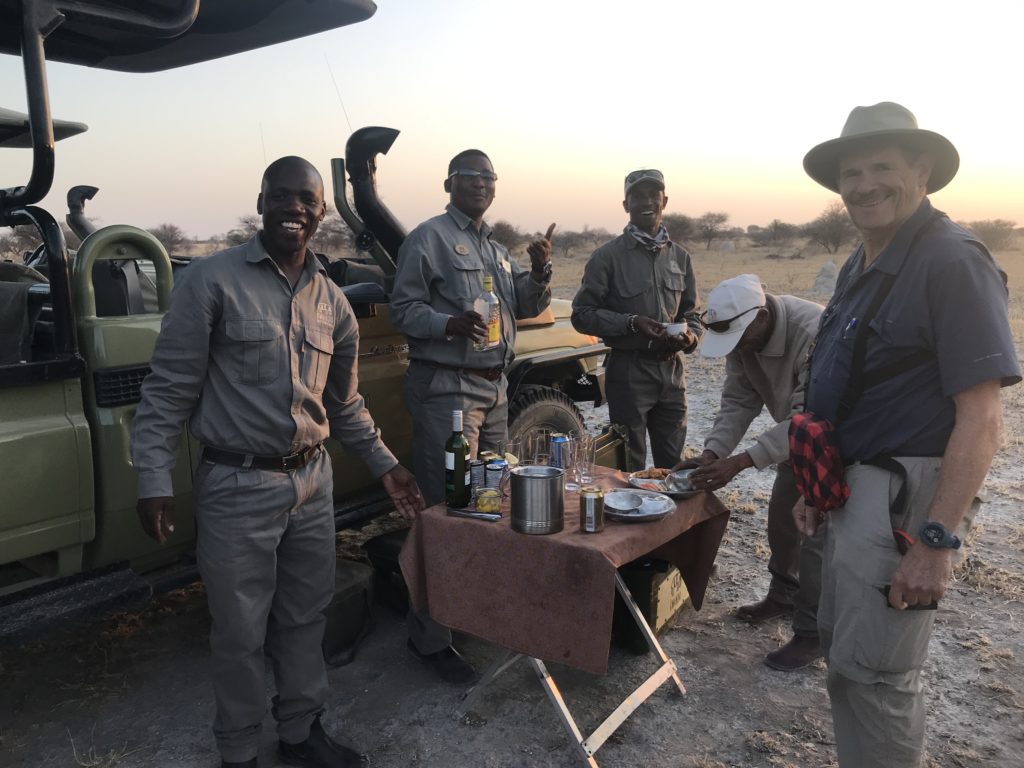 Responsible and sustainable tourism is even more important in the face of other more intractable threats, like climate change. A warming, less predictable planet has already initiated a shift in the ranges of many plants and animals, with the potential to drive them from protected parks to less welcoming places already occupied, or where habitats are substantially more degraded.
COVID-19 Ecotourism Lessons
If there was any doubt about the importance of ecotourism to protecting biodiversity hot spots and wild animals in general, it was dispelled by COVID-19. Tourism ground to a halt for more than a year, putting pressure on what are, in many cases, very poor communities whose people who do the tracking, porting, cooking and guiding on which tourism companies like ours rely.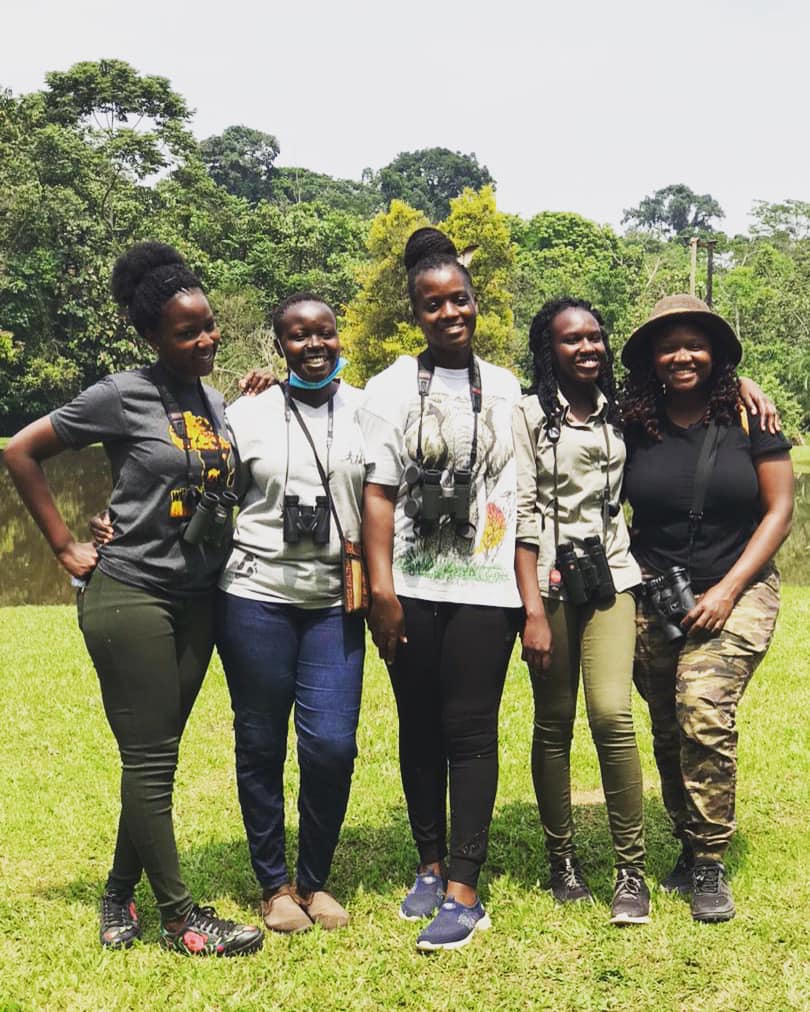 Shutting out not just the binocular set, but trophy hunters who pay big bucks to hunt in not-protected areas, the lockdown was devastating to wildlife protection, as The Economist detailed in "Pandemic is a Gift to Poachers in Africa."
While doing our best to stay afloat during COVID lockdowns, Naturalist Journeys and our clients raised substantial sums of money to help sustain our partners in places like Uganda and Trinidad and Tobago when we couldn't send them business-as-usual.
One modest example was a decision by our founder, Peg Abbott, to send small monthly stipends to our guides in Trinidad and Tobago to keep them out birding even without guests, asking them to submit eBird checklists. It's possible they found more birds than they would have, because they didn't have to stop and show clients where to look!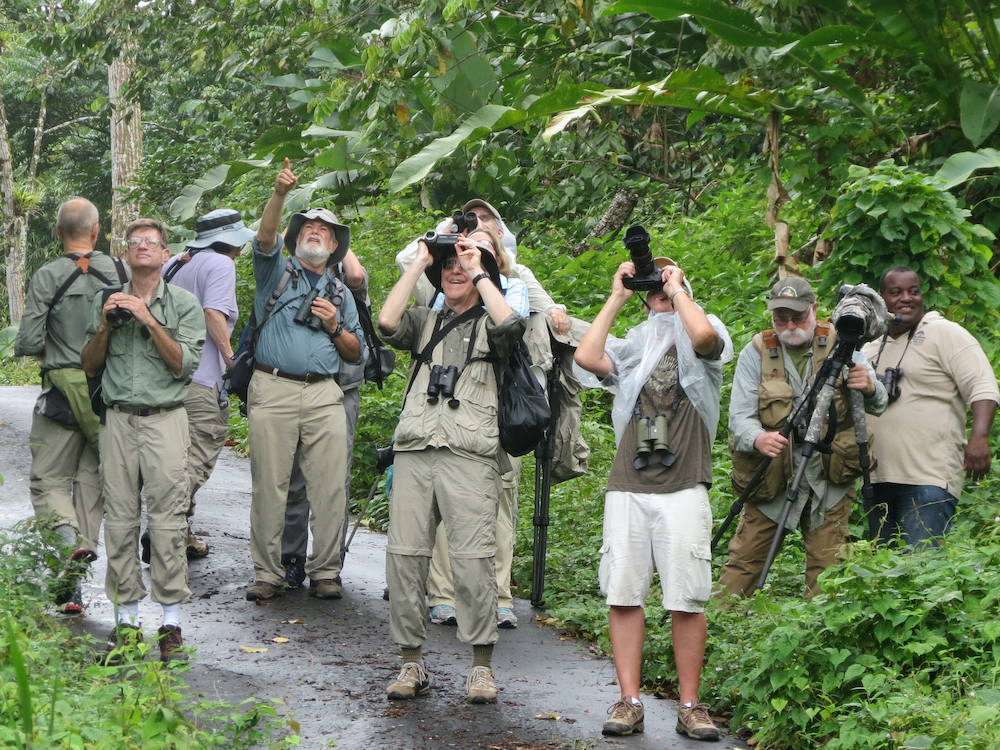 But now that we have vaccines, and travel has become more manageable, we are getting out there again, and we hope you will feel comfortable doing so too. Because there is no substitute for the financial and emotional support that ecotourists bring to the protection of precious and endangered places, and the birds, animals and people who call them home.