Naturalist Journeys returns to PNG this July for a Papua New Guinea birding tour, and we couldn't be more excited! Take a look at some of our favorite Birds-of-Paradise that are a must see on this trip.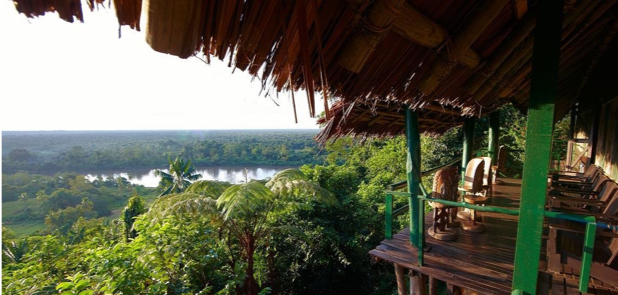 Of the 43 known species of Bird-of-Paradise, a whopping 38 of those can be found in Papua New Guinea; brought to light most recently through the Bird-of-Paradise project by Cornell University.

This 14-Day/13-Night Papua New Guinea birding tour with guide Ben Blewitt is set to be a truly exceptional experience, full of once-in-a-lifetime birding opportunities.

Find out which Birds-of-Paradise we are most excited on our Papua New Guinea birding tour below.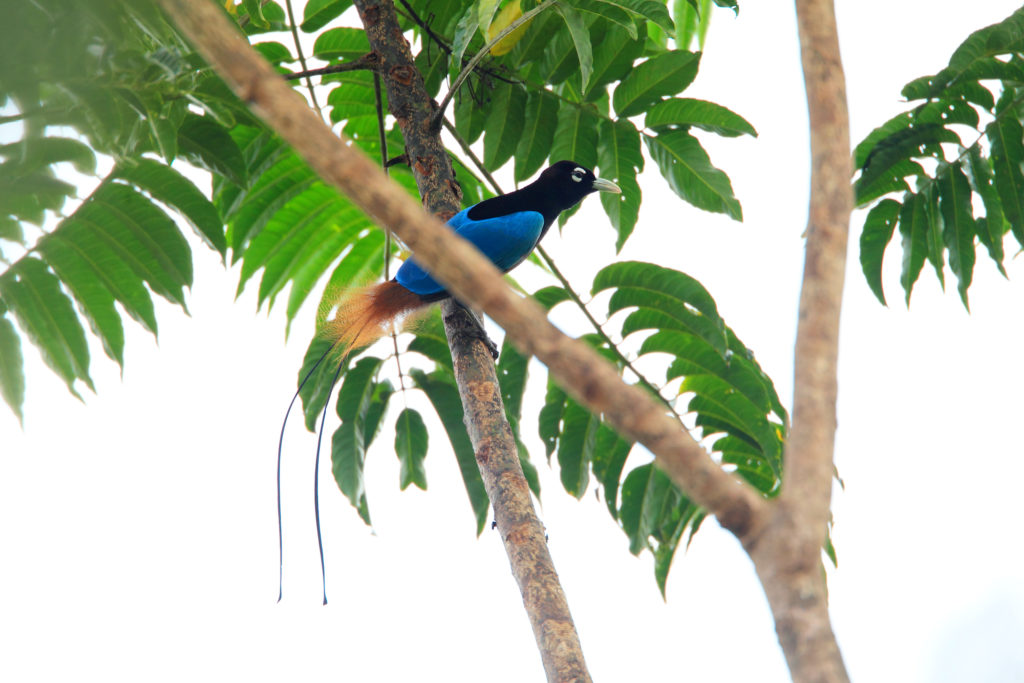 Blue Bird-of-Paradise
The Blue Bird-of-Paradise is one of the largest bird-of-paradise species, boasting striking blue wings. During courtship, the male hangs from a branch upside down, and spreads his plume displaying its beautiful violet blue color.
Lawes's Parotia
Male Lawes's Parotia woo females by spreading their feathers like a tutu, and the shimmering spot on their breast reflects sunlight for a beautiful display. Just look at those antenna-like feathers!
Lesser Bird-of-Paradise
Not to be confused with the Greater Bird-of-Paradise, the Lesser Bird-of-Paradise is a vocal beauty with plumes to match!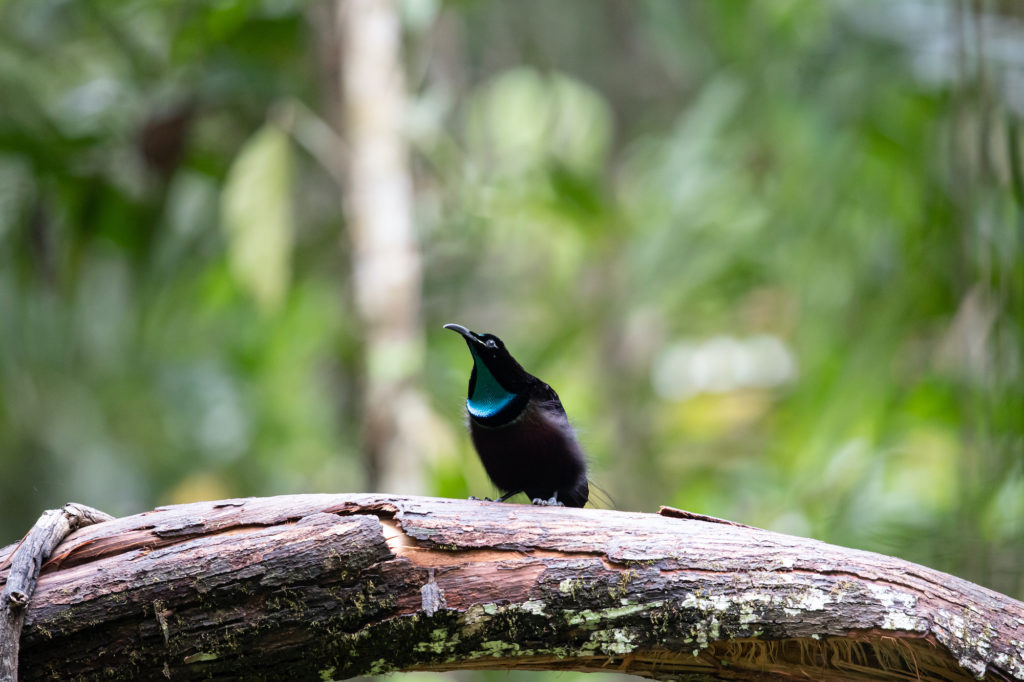 Magnificent Riflebird
The Magnificent Riflebird has a distinct call that sounds very much like the wolf whistle used by humans. A large bird, with large vocals and an impressive arched-wing display.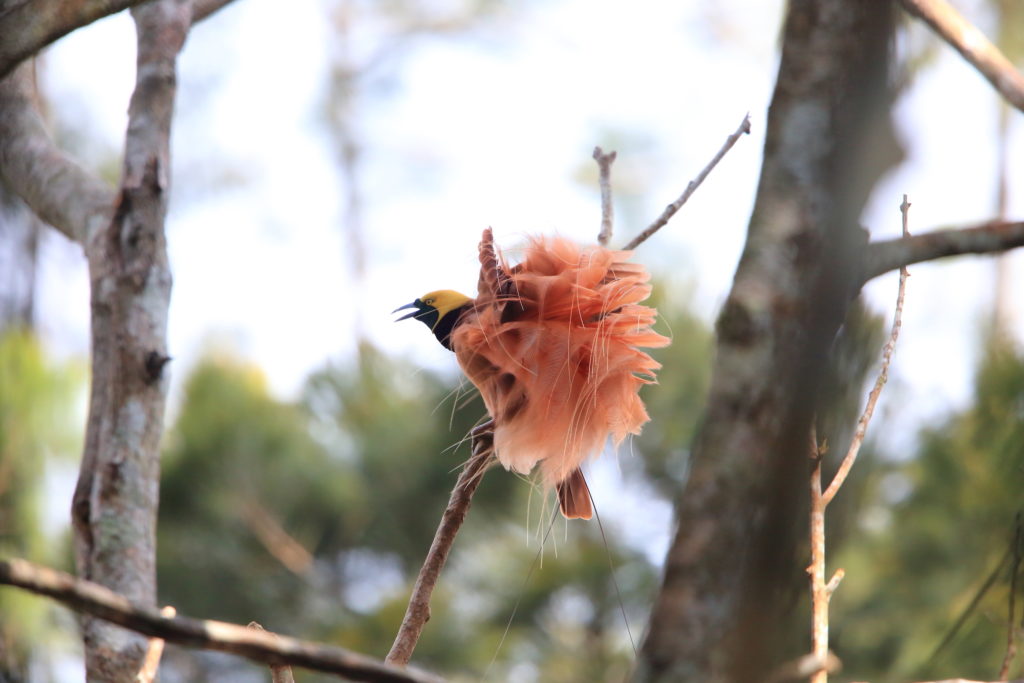 Raggiana Bird-of-Paradise
Big, bright, and beautiful! The male attempts to outperform other males when attracting females. As a result it will perform a peculiar dance, in which it raises its wings and shakes its head to gather enough attention to impress.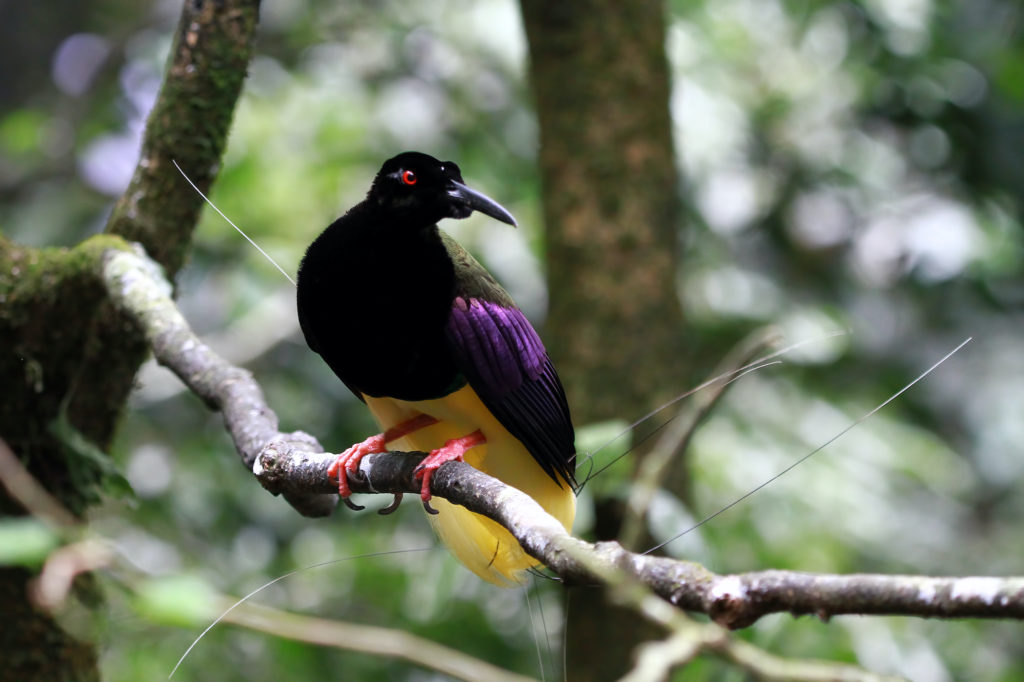 Twelve-wired Bird-of-Paradise
It takes 7 years for a male Twelve-wired Bird-of-Paradise to develop its full plumage—totally worth it. The twelve wires are used in courtship displays, brushing them in a female's face!
Bonus Birds!
Two bird species that are certainly a favorite on the Papua New Guinea birding tour.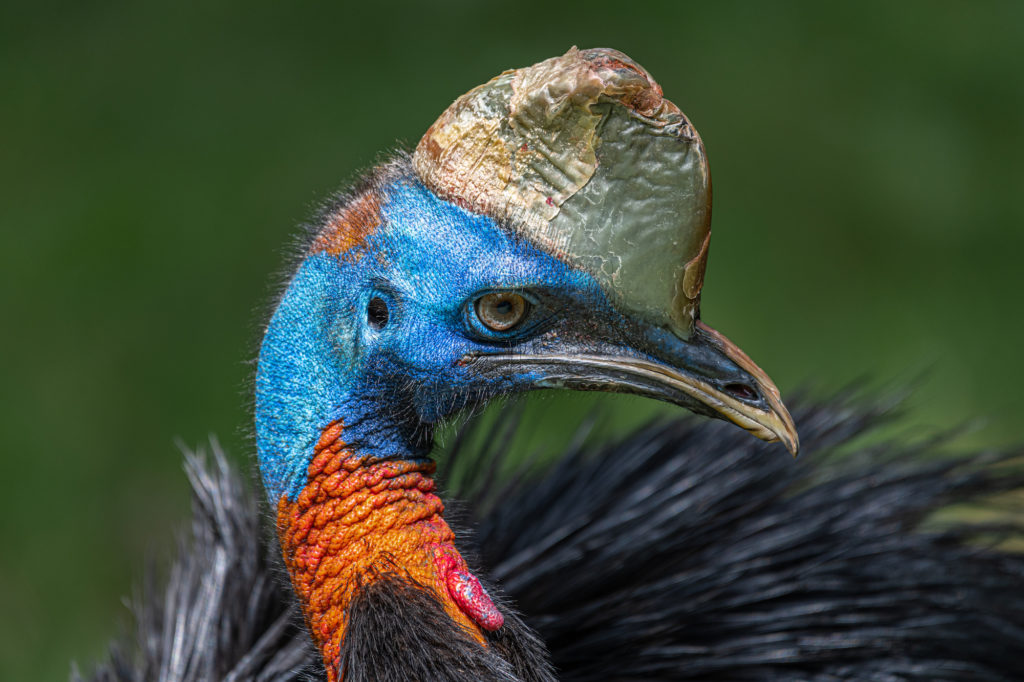 Northern Cassowary
With its distinct Casque on the top of the head, the Northern Cassowary is a large, flightless bird, that can reach ground speeds of nearly 30 miles per hour.
Palm Cockatoo
The drumming bird! Male Palm Cockatoos break off sticks from branches and perform a drumming motion to impress females. After drumming, it will strip down the tool into small pieces for the nest.
---
Naturalist Journeys' guide Ben Blewitt is leading our return tour to Papua New Guinea this July. Find all the details for our Papua New Guinea: Bucket List Birding tour, June 29 – July 12, 2020 here. Priced at $9350 per person, based on double occupancy.
Read the full itinerary here.