Guided by Naturalist Journeys' founder Peg Abbott, our July 2-9 Southeast Alaska Cruise to Glacier Bay will be an intimate experience on a well-appointed ship that holds just 36 passengers! Built for close encounters with some of the most charismatic animals found anywhere in North America, the Safari Explorer is designed to go where mega cruise ships simply can't.
Charting our path amid Southeast Alaska's island archipelago, we are all but certain to see Humpback Whales, Orcas, Sea Lions and seals, seabirds, shorebirds and many other species.
On the 2021 dates of this cruise, Peg Abbott's group were mesmerized by cooperative bubble feeding by Humpback Whales that she described this way in the trip report:
"This fine evening was one we will all have indelibly inked into our brains, full of beauty and wonder…We entered what was described as "whale soup", an area of so much concentrated food that multiple Humpback Whales converged there. It would not be an exaggeration to say we saw over thirty to forty individuals surrounding the boat, with some at very close range, and others in the distance. Fish were boiling to the surface, and we could see streams of them moving and glittering in the light, at times looking like a river. We could see whale blows erupt like small geysers, often six or seven in a small area, some distant and some close, often in an alignment so you'd take in ten or twelve at one time."
In addition to our small, fully vaccinated group and crew, our ship, the Safari Explorer also carries kayaks and skiffs, which we use to get into even more shallow waters closer to shore. Our ship is equipped with a wonderful feature that allows guests to get into and out of their kayaks on the ship.
Moving closer to shore, we are able to take in animals that roam or frequent the shoreline, including seabirds, shorebirds and mammals such as Grizzly Bears, which our 2021 guests did see this year from a skiff!
Some of the wonders are on and not off the ship! Cocktails and wine are included along with the spectacular food that awaits our guests.
Here, written by your Southeast Alaska tour guide and Naturalist Journeys Founder Peg Abbott, are some reasons why cruising is a wonderful way to travel:
Why Cruise with Naturalist Journeys?
Cruising is convenient. There's a magic to unpacking once and having everything taken care of. All you have to do is immerse in the experience. But there is so much more to it! It's simply the best way to experience destinations that can't be seen as well by land.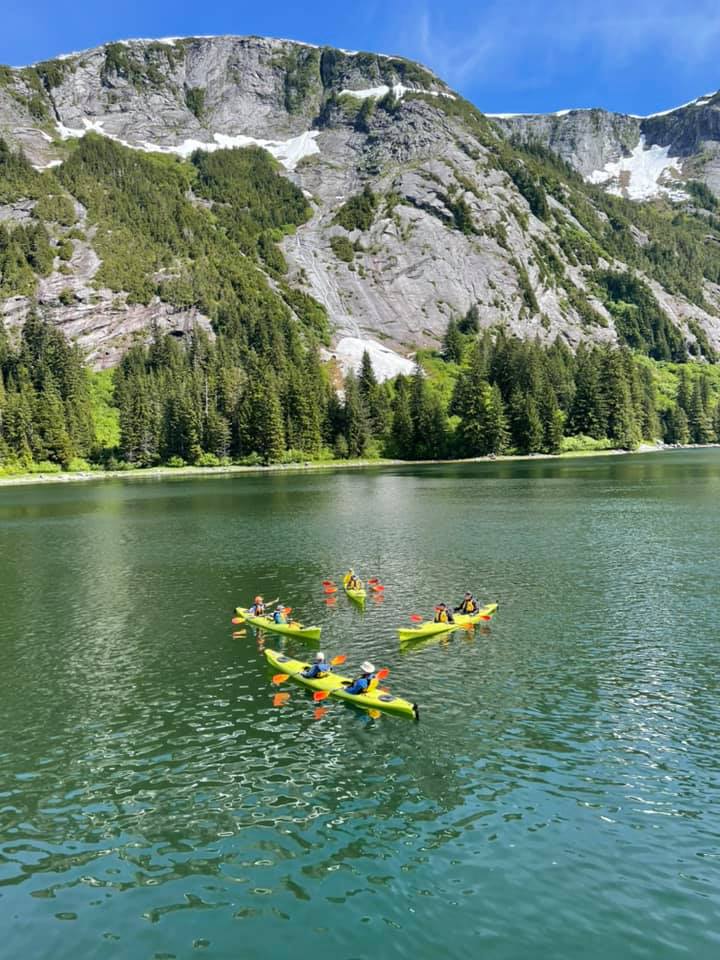 Cruising takes you to magical coastal landscapes. These landscapes have shaped and transformed vibrant cultures for centuries, and they are key to so many dynamic species of wildlife. For birders, a trip along a coastline affords plentiful seabirds and access to far-away places where stunning species reside.
Cruising makes you feel so free. Casting off is something to be celebrated! You participate in true expedition exploring. Our cruises are chosen for the experience, and aboard the ship we work hard to make you as comfortable and catered to as possible. But for us, it's really about seeing the places that we cruise through—nature's star performers of flora, fauna, and landscape.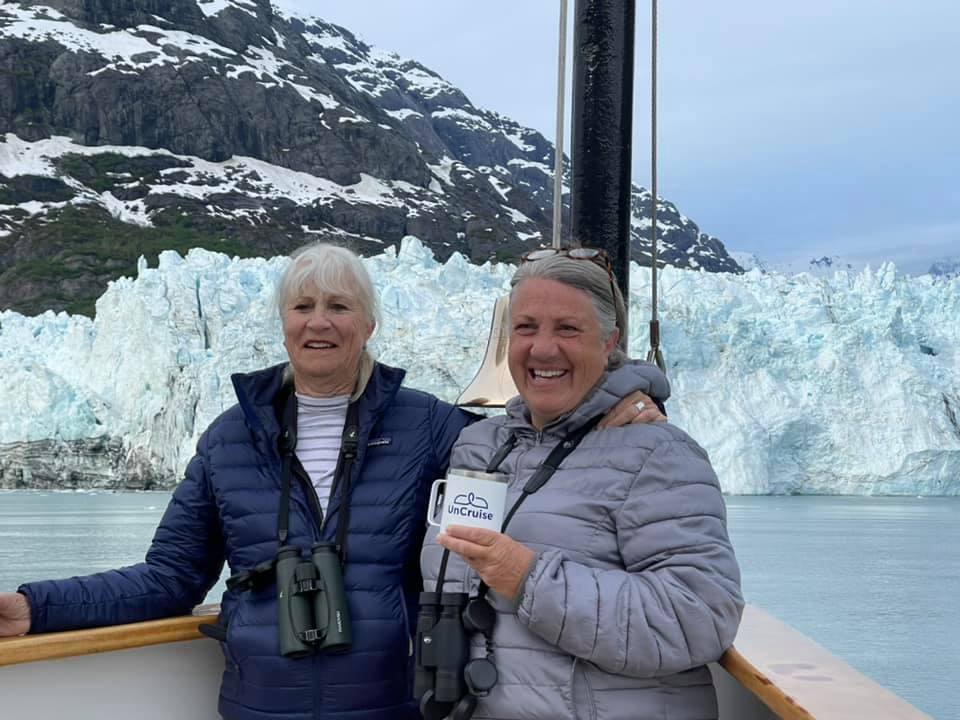 Cruising lets you be you. You can be super social and have a  great time at night in the lounge trading stories, playing music,  and savoring great meals. Or, you can find a quiet spot on  the ship to cozy up with a book, or perhaps even work on your photography with an onboard expert.  
Our carefully chosen partners are masters at the logistics of making the most of your time on land and at sea, where experts give lectures to prepare for the next exciting landing.
I invite you to join us to discover places that are simply Better by Boat! 
Peg Abbott