Baja Mexico Bounty: Wildlife Discovery in the Sea of Cortez
February 10 – 17, 2024 | $6500 – $7100 w/Kelly Vandenheuvel
Trip Report | Species List
Text and Photos by Julie Fannon
It has been five months now since Matt and I took a much-needed couple's trip to Baja, Mexico for Naturalist Journeys Sea of Cortez cruise, a one-week choose-your-own-adventure with opportunities for birding, beachcombing, kayaking, whale-watching, snorkeling and just sitting on a beautiful beach with a book.
Looking ahead to our 2024 tour, I wanted to share my five top highlights from this trip, next departing Feb. 10 —17, perfect timing for a balmy mid-winter getaway to the warm clear skies and waters of this desert oasis in Baja Mexico's Gulf of California.
1. Snorkeling
Snorkeling has to be at the top of my list because we did it nearly every day, and it was delightful and dazzling every time we slipped on our wetsuits and masks! Snorkeling in Baja Mexico proved to be simply amazing, with large schools of big and bright tropical fish … it felt like you were snorkeling in an aquarium: massive puffer fish, Sergeant Majors, tiny day-glow blue fish, King Angelfish, eels, spiny lobster and starfish all appeared amid the healthy corals. On one excursion we even saw an octopus and a massive Panamic Green Moray eel!
2. Beachcombing & Stunning Starscapes
The sand between our toes and the clear skies above reminded us how lucky we were not to be shoveling snow in Iowa in February! It was rejuvenating to walk along with the shorebirds, collecting shells or just listening to soft surf sounds with gulls calling overhead. The perpetually clear skies were a delight both day and night, basking in the rays or soaking up the stars, which are exceptionally brilliant in this dark skies area.
3. Whale Watching Cruise
We saw our first whales breaching and blowing from the bus, and we continued to see Humpbacks and Gray Whales throughout the tour, most dramatically and close up during our Gray Whale watching tour by boat in Magdalena Bay. We were absolutely WOWed for nearly two hours with multiple whales, perhaps 10 in total, and the very most curious baby who kept approaching our boats, nudging them with its nose, scratching its back underneath, spraying quite a few of us in the face and generally putting on the most amazing show. We could not have asked for more!
4. Scenic Burro Ride
Leaving in two groups of early-risers and mid-morning, we enjoyed a scenic hour-and-a-half burro ride to take in the scenic views, look for birds and break out our cameras! Our loop trail climbed up the mountain and down into a stunning area full of stunted growth, scrubby trees and plenty of arroyos. We rode toward the beach, along the water, and then turned our burros back up and over the mountain. At the top, the view was just spectacular—aquamarine waters, sailboats, and desert studded with giant cardon cactuses, arms lifted to the sky, made the viewpoint picture perfect.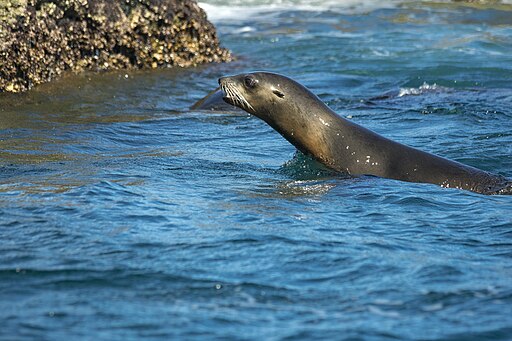 5. Sea Lion Encounter
Decked out in our snorkeling gear, we boated to a nearby rookery at Parque Nacional Bahia de Loreto to jump in with a group of frolicking sea lions, who were just as curious about us as we were about them. We were immediately greeted by curious sea lion pups, who nibbled on wetsuits and hands and hair, while others rocketed around us. An added highlight for some of the group was snorkeling through a tunnel in the island and coming out above a reef that was absolutely breathtaking. The corals and fishes were animated and electric in color and we all wanted to spend more time just floating above the wonder.
*6. Amazing Baja Mexico Cuisine
If I were to name a sixth highlight, it would definitely be the delightful chef-prepared meals, which were fresh, healthy, full of local flavor and such appreciated sustenance during our hard-playing days of sand and surf.)
If you don't have your February warm-weather getaway planned, this is one of the most delightful and relaxing tours we offer and I recommend it wholeheartedly..Join us!
Meet Kelly Vandenheuvel, your Baja Mexico Guide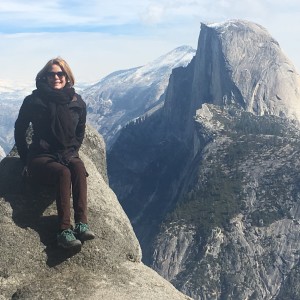 Kelly has worked with Naturalist Journeys for the past ten years. She assists our lead guides on trips to Alaska, the Pacific Northwest, Death Valley, the Eastern Sierras, California's Central Coast, Yosemite National Park, Trinidad/Tobago, and Utah's National Parks. Kelly enjoys the outdoors, travel, nature, wildlife, and working with people.

Kelly is a licensed wildlife rehabber and educator for Pacific Wildlife Care in San Luis Obispo county, and is a founding member of the organization. She is also the Morro Bay Winter Bird Festival Coordinator and Owner/Broker of Central Coast Property Sales. She and her husband Art own a ranch in Cayucos, California where they live with their large menagerie of birds and mammals, both wild and domestic. When not traveling, Art and Kelly welcome guests to find peace and quiet on their ranch B&B.