Cruises are back, baby, big AND small—at least if you're vaccinated.
In momentous travel news this week, the CDC signed off on a June comeback for Celebrity Cruises, with the cruise line requiring all guests 16 and older to be vaccinated to leave U.S. ports.
At the much smaller, much more intimate end of the spectrum, Naturalist Journeys intends to set sail on our Nov. 7-14 cruise to the Galapagos Islands. We still have a few cabins available for vaccinated travelers. We've chartered the small, well-appointed yacht, perfect for an intimate voyage for travelers with common interests.
Naturalist Journeys' Guests Are Vaccinated
Since all of Naturalist Journeys' guests must show proof of vaccination starting July 1, our yacht cruise of the best islands in the Galapagos archipelago will also be a vaccinated cruise, and not just our guests and crew! By mid-June, the Galapagos is expected to be the first fully-vaccinated province in Ecuador and in South America, thanks to a joint government-tourism industry campaign supported by our tour partner, Ecoventura.
Our crew, local residents and our guests won't have to focus on COVID-19 and can instead train their sights on Blue-Footed Boobies, Marine Iguanas, Giant Tortoises and Darwin's finches.
In short, if you are itching to travel internationally in 2021 and the Galapagos Islands have been on your bucket list or re-visit list, this is your year!
Completely isolated from hunting pressure and with little-to-no fear of humans, Galapagos wildlife can sometimes seem to be hamming it up for your attention in plain, nearby view. In fact, if there was ever a place where nature photography can be had without lugging around a heavy telephoto, it's the Galapagos Islands.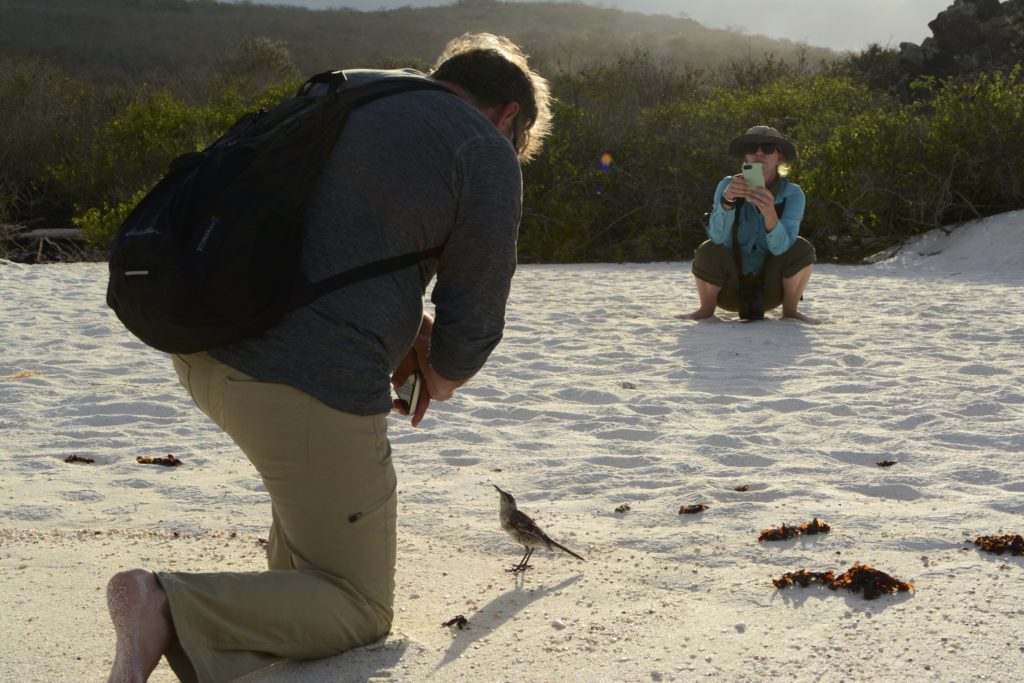 As we move among rugged black "new" islands of the volcanic island chain and the soil-, plant- and animal-colonized "old" ones, we swim and/or snorkel among colorful fish, and sometimes dolphins, turtles or even penguins, whose frenzied fishing swirls the schools. A visit to the Charles Darwin Research Station on Santa Cruz provides context and history to the conservation of this most magical place.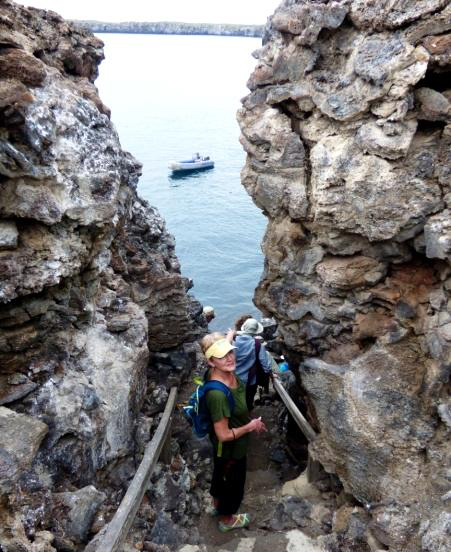 February Galapagos Cruise and Pre- and Post- Extensions
In early 2022, we have another of our vaccinated cruises to the Galapagos, Feb. 6-13. If vaccination progress is a straight line, it is perhaps more likely that the pre- and post- extensions to this trip will be available at this later date. Arrive in Quito Feb. 4 to join a high-altitude visit to Antisana Ecological Reserve in search of Andean Condor and many other spectacular endemics and make sure you're in place and don't "miss the boat." We have for many years run the post-Galapagos four night extension to the Mindo area, to the delight of guests who revel in its amazing mix of species and habits viewed in just a short period of time. We bird cloud forests, montane forests and drier forests, where we discover species of the Choco Region.
We Have a Few Cabins Left on Amazon River Cruise Nov. 12-20
Pending the lifting of COVID restrictions, our Nov 12-20 Amazon River Cruise is another bucket list tour on the radar of serious birders and general nature lovers alike. Some 450 species of bird, 13 kinds of primates, 130 species of reptiles and amphibians and 120 species of mammals have been found in the areas we cruise in luxury on the Zafiro, a vessel especially designed for wildlife exploration in comfort. Excursion boats take us ever deeper into one of the wildest, richest places left on Earth.